Welcome to the future of commerce, where innovation meets opportunity. At The Market Ltd. (ASX: MKT), we are not just re-imagining the business of buying and selling; we are shaping it. Our diverse portfolio of online assets spans across retail, real estate, vehicles, insurance and capital markets, each a pillar in our vision for a seamless and interconnected marketplace.
Fuelled by data, driven by innovation and accessible on a cross-continental scale, we have created a diverse and dynamic ecosystem to investors through our highly trafficked brands — Gumtree, carsguide, Autotrader, HotCopper, Stockhouse and The Market Online. This strategic alignment places investors at the forefront of a market poised for exponential growth.
With a monthly reach of over 8 million consumers, our platforms create a constant stream of behavioural- and sentiment-driven data allowing us to discern trends and stay ahead of our peers. We have a dedicated team committed helping Australians and Canadians access goods and services in ways that ensures convenience, trust and security, inspired by community and driving profit.
Our capital markets brands will use education and insights to power our affluent communities and reach new demographics through our forums, articles, interviews, online investment tools, partnerships, social media and more. Our assets span across Australia and North America through both of the highest-trafficked investor forum sites in Australia and Canada.

Gumtree is Australia's leading online digital community that reaches 1 in 2 transacting Australians. Each month Gumtree connects over 10 million buyers and sellers transacting over $2 billion of goods in over 150 categories like new and used cars, pets, job, services for hire, real estate, home and garden and much more.

HotCopper is Australia's leading stock market forum and is home to the largest community of active investors, with a focus on the Australian stock market. By partnering with The Market Online, we are expanding our reach to bring a diverse and affluent community of investors actionable investment opportunities and education on trends across the ASX and NZX.


Stockhouse is the leading stock market forum and home to the largest community of active affluent investors in Canada. In partnership with The Market Online, we are focused on creating actionable content for investors and promoting education and research points to ensure investors have intelligent research in order to make an informed decision on their investment strategy. We are user experience focused, connected directly with public companies, and partnered with industry experts and events to bring the most important investor knowledge to our unique community.

We have invested in the people to deliver on our vision of an analytics driven, global, multimedia platform that builds and engages high-value audiences.
Re-imagining global business media
Tommy Logtenberg | Chief Executive Officer
Tommy Logtenberg has been appointed CEO of The Market Ltd. Tommy comes to The Market as the MD at Gumtree Australia, Carsguide & Autotrader AU.
Tommy is an experienced hands-on finance and strategy (M&A) professional with an international focus and corporate finance background. Tommy holds a Master's degree from the Erasmus University, the leading business university in the Netherlands.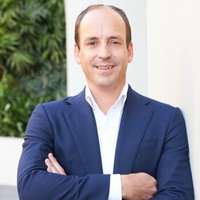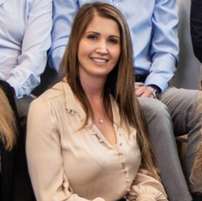 Twila Jensen | Chief Operating Officer / Director
Twila Jensen has been appointed COO and Director of The Market Ltd. Twila comes to The Market as the MD of capital markets forum companies, Stockhouse Publishing in Canada and HotCopper in Australia.
Twila is an experienced capital markets business executive, having earned over 20 years in the business. She will continue to focus on growth, profitability and cost discipline.
If you have any investor queries please contact us.
Level 11, 28 The Esplanade, Perth WA
Australia 6000
1130-1055 West Hastings Street,
Vancouver, BC, V6E 2E9